Andrea M. Jackson, Attorney and Counselor at Law
Ms. Jackson received her bachelor's degree from Purdue University; she then went on to obtain her law degree from Texas Tech University School of Law. During her time at Texas Tech University School of Law, Ms. Jackson externed at the Texas Court of Criminal Appeals and Lubbock County District Attorney's Office – Intake Division.
Ms. Jackson spent several years working for the City of Abilene, Texas, where she served as the City's Municipal Court Prosecutor and the City's legal advisor for its Code Enforcement and Animal Services divisions. After serving her community in said capacity for almost three years, Ms. Jackson shifted her practice of law to criminal defense and family law representation.
Ms. Jackson is a 2023 Texas Bar Foundation Fellow, a distinction that is conferred upon only 1/3 of 1% of Texas attorneys per year.  Ms. Jackson is also a 2022 Recipient of the Abilene Chamber of Commerce 20 Under 40 Award.
Ms. Jackson also completed Abilene Christian University-Dallas' extensive mediation training course; she is qualified to mediate various types of cases.
Areas Served: Taylor County, Jones County, Callahan County, Shackelford County, Nolan County, Eastland County, Scurry County, Mitchell County, Fisher County, Haskell County, and Coleman County.
Areas of Practice: Criminal Defense, Family Law, and Mediation
Ask about our college student, teacher and active-duty military personnel discounts!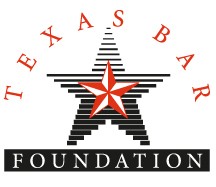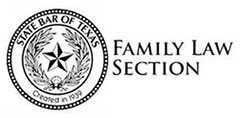 Contacting us does not establish an attorney-client relationship. The attorney-client relationship can only be established after we have determined that we are able and willing to accept the engagement and a written engagement agreement has been agreed to by both parties.  Do not send any confidential information. Information sent prior to the establishment of an attorney-client relationship may not be treated as confidential, and will not be protected from disclosure. Jackson Law Firm may represent other parties which are adverse to the sender of such information.